WHAT WE OFFER
Aures and Galey Corporation is a certified veteran owned diversified supplier delivering exceptional commercial and industrial HVAC service to its customers in New Jersey, Pennsylvania, and Delaware.
Superior customer service has always been the main priority and for over 20 years business owners and facility managers have come to rely on Aures and Galey to provide the best in service, installation and preventive maintenance. The team at Aures and Galey have the knowledge, experience and creative solutions you can rely on to handle all your commercial and industrial HVAC mechanical needs. We're always here when you need us.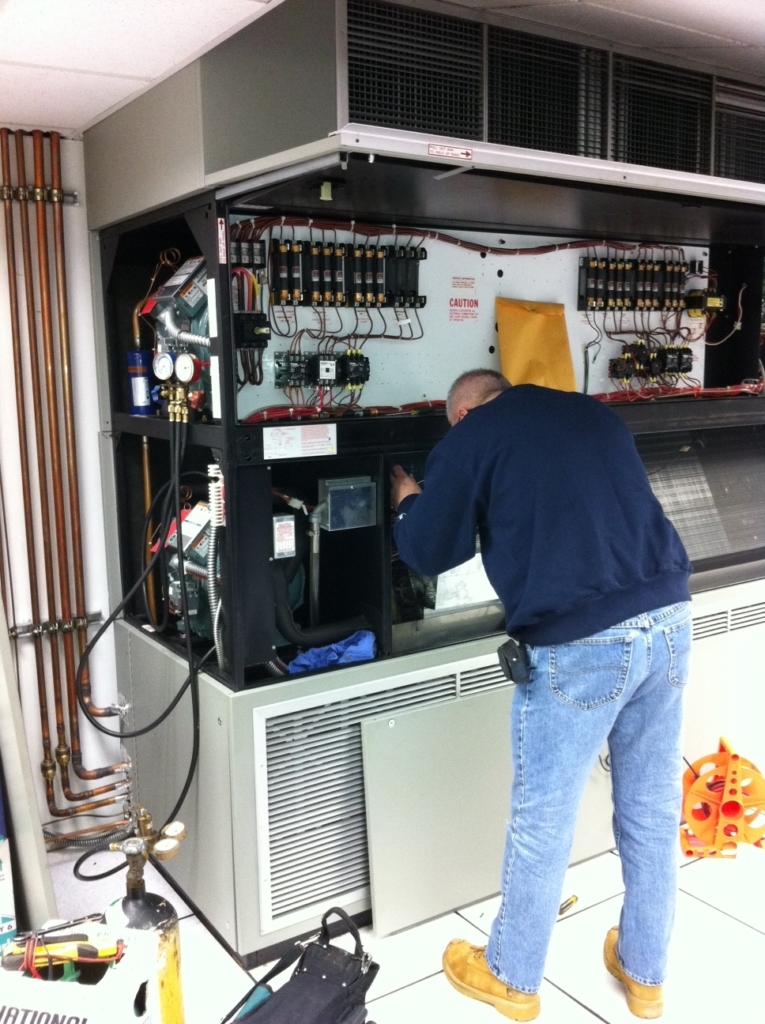 Business owners and facility managers know how important of a role your air conditioning plays to the operation of your business, especially in the hot summer months. If your commercial or industrial cooling systems are not operating properly or efficiently we can provide you with an effective solution. From repair and preventive maintenance to new installation our goal is to keep your system up and running and your building cool and comfortable so you have less to worry about.
Computer room air conditioning systems (CRAC)
Chillers
VAV systems
Packaged roof top units
Applied air systems
Clean room application
Split systems
VRV systems
Unit ventilators
Ductless Systems
DDC systems
Electronic controls
Pneumatic controls
Air compressor stations
Water balancing
Installation, service and repair
Preventive maintenance agreements
For decades the service team at Aures and Galey Corporation has been servicing, maintaining and replacing heating equipment at commercial and industrial locations across the Tri-state area. Our skilled technicians have the experience working with all different types and brands of commercial heating equipment. When cold weather arrives, having a proper heating system in place is essential to your operation. We offer customized solutions to help optimize comfort, reduce energy and increase equipment efficiency.
Boilers – steam and water
Geothermal systems
Heat pumps systems
Gas systems
Oil systems
Electric systems
Conversion from oil or electric to gas
Equipment upgrades
Combustion analysis
Installation, service and repair
Preventive maintenance agreements
Ventilation is the key to improving the quality of air within a facility, as well as controlling humidity and airborne contaminants. Each building and business is unique and needs to be suited for your exact needs to improve indoor air quality. Our ventilation services are designed to benefit you and are an ideal way to ensure your ventilation system is working at its optimal efficiency. When you need a professional consultation the experts at Aures and Galey Corporation can help.
Complete design of ventilation systems
Installation of ventilation systems
Air balancing
Exhaust systems
Make-up air systems
Recovery systems
Service and repair
Preventive maintenance agreements
We offer commercial refrigeration service, repair and installation in the New Jersey, Philadelphia and Delaware area and can provide rapid response to the refrigeration service needs of the medical, pharmaceutical and food service industries. When your refrigeration system is not working properly our experienced service team can help.
Walk-in boxes
Reach-in
High temp or low temp applications
Installation, service and repair
Preventive maintenance agreements
PREVENTIVE MAINTENANCE AGREEMENTS
Preventive maintenance agreements are a contract for ongoing maintenance service customized to fit your needs. Preventive maintenance should be performed regularly to get the best results and is proven to increase the efficiency of your equipment, lower the risk of breakdowns, increase equipment lifespan and reduce energy bills. Our HVACR service agreements provide you with the routine professional maintenance your equipment requires, as well as 24/7 emergency service coverage.
Customer Relationship Management (CRM) is a top priority for Aures and Galey Corporation. Our field service management (FSM) program streamlines our office operations and allows us to communicate effectively with our customers and technicians. It allows our technicians to stay connected with our main office in real time using their mobile devices.
The FSM mobile app allows technicians in the field to access customer work order history, equipment history, add job notes, upload photos to work orders, obtain digital signatures, and send customers text or email alerts.
The customer portal allows customers to update their contact information, communication preferences, place a service call, access e-sign documents, invoices, estimates and job history. We realize customers expect more. Our advanced mobile field service technology provides it.